LISTEN NOW: [High Bandwidth] or try [Low Bandwidth]

The goal of Westcott Radio is to provide a safe, accessible, fun & educational resource that meets community needs; strengthen and unite the community by bringing together its diverse elements; and raising conscious awareness through public education, art and to promote the full inclusion of all persons.

We are a webcast radio project based at the Westcott Community Center that seeks to serve primarily the local Westcott neighborhood, but our long term goal is to cover the entire metropolitan Syracuse, New York area.

Soon we will be adding a micro-powered transmitter to cover a few people in the neighborhood and our long-term goal is to build up an exciting schedule of LOCAL & LIVE programming that will eventually be aired on an expanded FM signal in Syracuse provided by our friends Syracuse Community Radio.

We are always seeking volunteers to do new programming and to assist us in a wide variety of other ways. We especially want to encourage participation from people that don't fit a stereotype of who is on the radio currently and that do not have previous radio experience. Please contact us if you'd like to know more!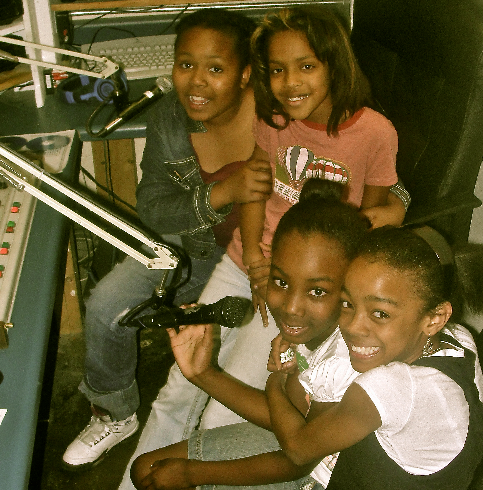 Girls Rock Radio on Monday nights 4-5pm